To maintain a music culture, we must teach it
Parole chiave:
cultural history, Wagner, Rossini, Verdi, Rigoletto, Guillame Tell, Tannhäuser
Abstract
As musicologists, we must do more to relate our interests in music to the interests of scholars working in other fields, including history and art history. My contribution to the symposium seeks to trace some of the problems we face today in the classroom and to insist that, as scholars, we can do much to erase these problems. We need to understand that our discipline must be regarded as part of the cultural background of every student.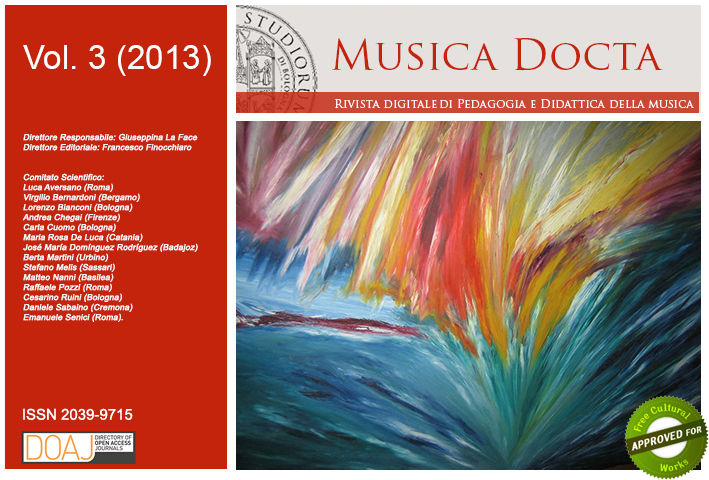 Downloads
Come citare
Gossett, P. (2013). To maintain a music culture, we must teach it. Musica Docta, 3(1), 13–15. https://doi.org/10.6092/issn.2039-9715/4009
Licenza
Copyright (c) 2013 Philip Gossett
I diritti d'autore e di pubblicazione di tutti i testi pubblicati dalla rivista appartengono ai rispettivi autori senza alcuna restrizione.
Questa rivista è distribuito con licenza Creative Commons Attribuzione - Condividi allo stesso modo 3.0 Unported (licenza completa).
Vedere anche la nostra Open Access Policy.