"De stilo et opere"; or, Looking for the Rule
Parole chiave:
music history, education
Abstract
Ever since Kant, we have thought of the rule guiding an exemplary and original work of art as contained within the work itself, discovered not prior to but in the act of composition itself. Everything else is copy. This paper weighs that position against a tendency in the teaching of music history which subordinates the individual work to general style. It concludes with examples of what it might look like to study a musical work by looking for its rule.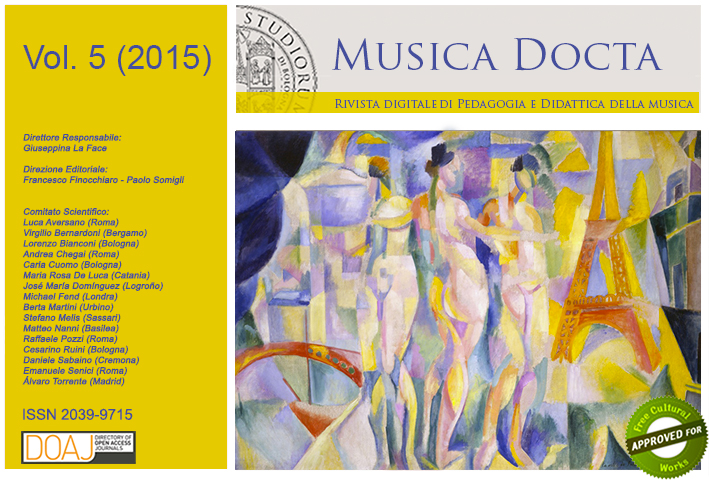 Downloads
Come citare
Goehring, E. J. (2015). "De stilo et opere"; or, Looking for the Rule. Musica Docta, 5(1), 39–49. https://doi.org/10.6092/issn.2039-9715/5868
Licenza
Copyright (c) 2015 Edmund J. Goehring
I diritti d'autore e di pubblicazione di tutti i testi pubblicati dalla rivista appartengono ai rispettivi autori senza alcuna restrizione.
Questa rivista è distribuito con licenza Creative Commons Attribuzione - Condividi allo stesso modo 3.0 Unported (licenza completa).
Vedere anche la nostra Open Access Policy.