Music as Intangible Cultural Heritage. Policy, Ideology, and Practice in the Preservation of East Asian Traditions, a cura di Keith Howard, SOAS-University of London, Ashgate, 2012
Abstract
The book focuses on music traditions and explores the policy, ideology and practice of preservation and promotion of East Asian intangible cultural heritage. In view of the framework defined by globalization, modernization, urbanization and the spread of the mass media, the essays provide an overview on East Asia's case study (Japan, China, Korea and Taiwan).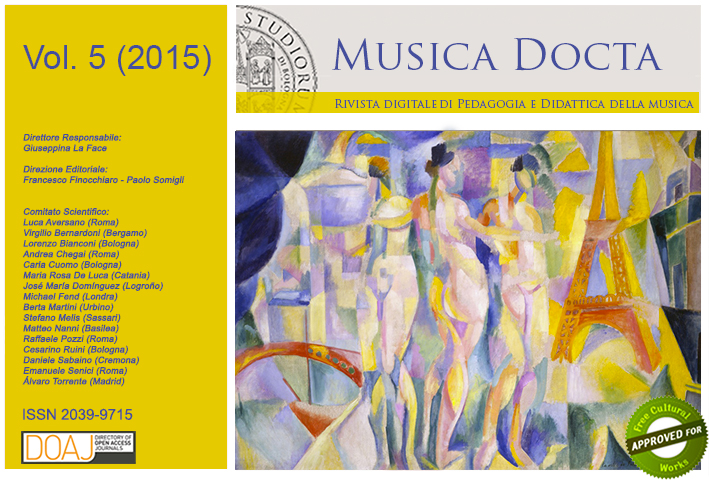 Downloads
Come citare
Casari, M. (2015). Music as Intangible Cultural Heritage. Policy, Ideology, and Practice in the Preservation of East Asian Traditions, a cura di Keith Howard, SOAS-University of London, Ashgate, 2012. Musica Docta, 5(1), 131–134. https://doi.org/10.6092/issn.2039-9715/5877
Licenza
Copyright (c) 2015 Matteo Casari
I diritti d'autore e di pubblicazione di tutti i testi pubblicati dalla rivista appartengono ai rispettivi autori senza alcuna restrizione.
Questa rivista è distribuito con licenza Creative Commons Attribuzione - Condividi allo stesso modo 3.0 Unported (licenza completa).
Vedere anche la nostra Open Access Policy.